$

50.00
2023 Holiday Booking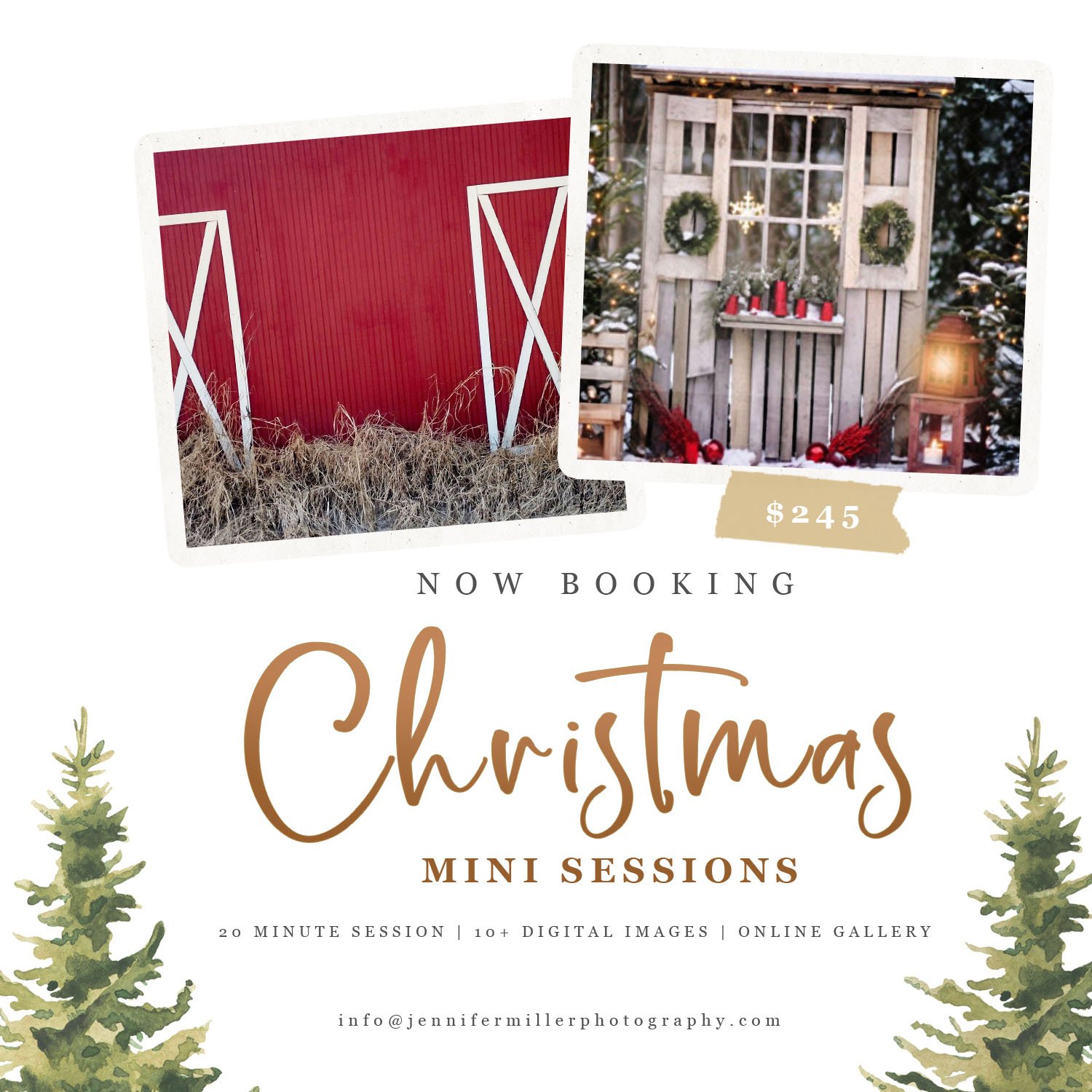 PLEASE READ ALL BEFORE BOOKING
Super excited for this years Christmas Mini's.
Rustic Christmas featuring my barn wall including a holiday themed
hay couch. 2nd set up inspired by this beautiful pallet/window set-up.
It's stunning ya'll!
Where:
Photos will be taken outdoors on my property in Groveland Fl.
COST: $245
$50 non-refundable retainer is due upon booking to reserve the time and date. (retainer will go toward final balance )
When:
2023 Christmas Mini Sessions will be held on November 12th, 18th & 19th
Includes:
20 minute session
10+ digital images with printing rights.
Online Gallery in one week to view, share and download photographs.
These mini sessions are very popular and they book up fast. They are perfect for families, maternity, engagement and child(ren)
Please contact me at [email protected] for further booking info.
Looking forward to catching up with everyone :D
Thank you again ,
Jenn xoxo!